Due to pollution, your hair tends top fizzy and dry day by day. And it causes hair fall, to overcome this problem, keeps your scalp full of nutrients that boost hair growth. All you need to do it apply good quality and nutrients rich mask on your hair and scalp. Here is the seven most effective hair mask to fight against hair fall problem:
#1. Egg, Yoghurt and Olive Oil Mask:
Now add one whole egg ( both part yolk and white part) to it
Pour three tablespoons olive oil to it
Mix well all these ingredients together
Now your mask is ready, apply on your scalp and hair
Cover your hair with a shower cap and leave it for 15 to 20 minutes
Rinse your hair using lukewarm water, shampoo and conditioner afterward
#2. Banana Mask:
Take one ripe banana in a bowl and mash it using a fork
Add 3 to 4 drops almond oil and one tablespoon Amala powder to it (it is rich in iron, calcium, antioxidants and vitamin C)
Mix it well and make it paste
Apply this mask and leave it in your hair and scalp at least 10 to 15 minutes
Now rinse your hair using lukewarm water, shampoo and conditioner afterward
#3. Onion Hair Mask:
Take 3 to 4 onions, peel and grate them finely
Now filter this juice by using the strainer
Apply this mixture on your scalp with the help of the cotton ball
Leave this solution overnight in your scalp
Rinse your hair in the morning with lukewarm water
Please note this mask should be applied dry hair only
#4. Potato Hair Mask:
Take two medium-size potatoes, peel and grate them
Squeeze the juice of grated potatoes, and stain it
Add two tablespoon honey and two tablespoons aloe overa gel or juice
Mix well until the ingredients dissolve properly
Massage your scalp with this pack for 8 to 10 minutes
Wear a shower cap and leave this mask for 2 hours
After 2 hours rinse your hair with water
Use this mask twice in a week for quick result
#5. Olive Oil, Almond Oil and Vitamin A Mask:
Take equal part of olive oil and almond oil
Add vitamin A oil (you can add Vitamin A capsule oil) to it
Apply it on your scalp and throughout your hair
Leave it at least 2 hours ( you can leave it overnight) in your hair
Olive oil gives strength to your roots and also adds shine to your hair
#6. Avocado Hair Mask: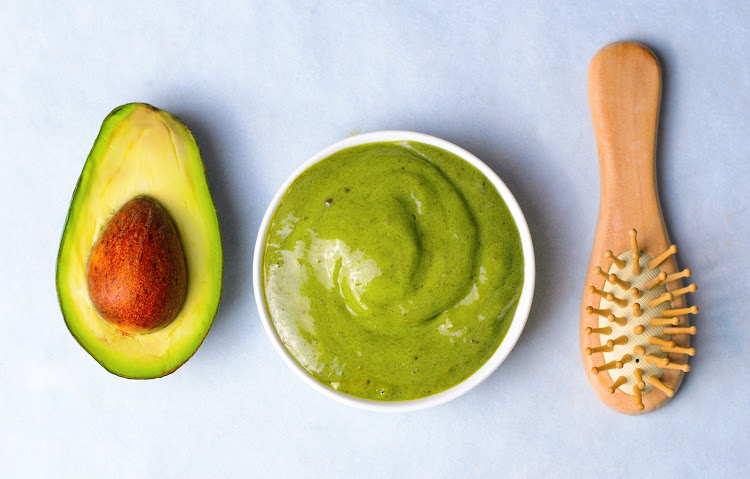 Take one avocado and mash it properly
Add one tablespoon fenugreek seed powder and green tea powder to it
Pour some warm water and mix them well to make a paste
Apply this mask on your hair for 20 to 30 minutes
After that rinse your hair with lukewarm water
#7. Hair Mask Using Honey, Garlic Juice and Aloe Vera Juice:
Take one tablespoon honey, two tablespoons aloe vera juice and half tablespoon garlic juice
Add one egg yolk (yolk only)
Mix well all the ingredients together
Leave it in your scalp 20 to 25 minutes
Rinse your hair with water and shampoo
You can also store this solution in the refrigerator for the next time use
So, these are some most effective natural hair mask for hair fall, which make your hair beautiful and healthy.